Ceres used a systematic method for evaluating and scoring the water risk management practices of the 40 companies assessed. The methodology for each of the three editions of this report (2015, 2017, and 2019) is grounded in the Ceres Aqua Gauge. The Aqua Gauge is a framework developed in 2011 by Ceres, the World Business Council for Sustainable Development (WBCSD), IRRC Institute, and Ibaris in consultation with 50 investors, companies, and nongovernmental organizations. 
The Aqua Gauge was developed to aid investors in evaluating the water management activities of corporations in a range of sectors against detailed definitions of leading practices. For the purposes of the Feeding Ourselves Thirsty analyses, these definitions were modified to enhance their relevance to the unique water use characteristics of the food sector.
Ceres partnered with South Pole, a sustainability consulting firm, to complete this analysis. In addition to advising on refinement of the methodology, South Pole led the data collection process, conducted initial and final scoring of companies, and synthesized initial findings.
How Companies Were Selected
The 40 companies evaluated in this report fall within the food products and beverage industries, as defined by the Global Industry Classification System (GICS). A majority of the companies selected are among the largest Agricultural Products, Beverage, Meat and Packaged Food firms listed in either the Standard & Poor's 500 Index and/or in the Russell 1000 indices as of July 2014, prior to the release of the first Feeding Ourselves Thirsty analysis. In addition, there are several large companies that are either listed on different indices or are privately held that were included in the analysis to provide a more comprehensive universe for benchmarking. 
A majority of the changes to the company universe between the 2017 and 2019 editions resulted from mergers and acquisitions. When companies maintained separate disclosures before the data collection period began, both companies were evaluated separately to more accurately evaluate and track progress made by each company since 2017. This method was applied to Keurig Green Mountain and Dr. Pepper Snapple Group for the 2019 edition.
When publicly available disclosures were integrated before the data collection began, the companies were evaluated as one entity. For the 2019 edition, this method applied to two sets of corporate entities: Group Danone & Danone North America (formerly WhiteWave Foods), as well as Pinnacle Foods and Conagra Brands.
In addition to the above changes to the company universe, Mead Johnson was acquired by a British multinational consumer goods company and removed. Sanderson Farms, one of the largest poultry producers in the U.S., was added to provide a more comprehensive universe of comparison within the Meat industry.  
Data Sources
Only existing corporate disclosures were used for each assessment. Ceres did not survey or solicit disclosures from companies. Company disclosures made available after March 31st 2019 were not factored into this assessment. 
The following documents were reviewed: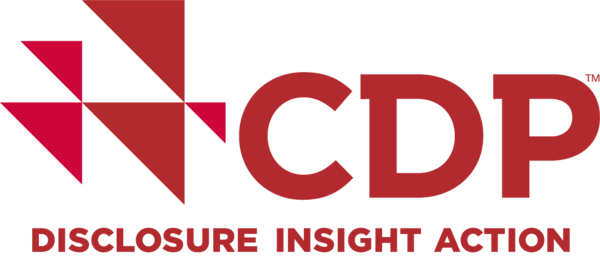 Voluntary corporate disclosures such as sustainability or corporate social responsibility (CSR) reports, press releases and company websites
Company responses to the CDP 2018 water and climate change information requests 
Mandatory financial disclosures, such as 10-K filings, annual reports and proxy statements
Data Collection Process and Quality Control
There were multiple rounds of data collection and review between January and April 2019. South Pole conducted the first level of the data collection and scoring between January and February 2019, which was followed by a detailed evaluation of company assessments and scores by Ceres. Quality control was embedded into the data collection process with multiple reviewers evaluating data sources and scores during each round of data collection. After conducting reviews of each company assessment, Ceres and South Pole reviewed data by sub-indicator to ensure that companies and industries were evaluated and scored consistently within each sub-indicator. Before finalizing scores, South Pole conducted a final review of disclosures released in Q1 2019 to ensure relevant disclosures were included in the assessment.  
Indicators and Weights
Company scores are based on the findings of 11 indicators and 40 sub-indicators that fall within four water management categories: Governance and Management, Direct Operations, Manufacturing Supply Chain and Agricultural Supply Chain. 
One hundred points are allocated at the sub-indicator level and sum to total indicator scores, total water management category scores, and total overall company scores.
There have been slight changes made to the indicators, guidance, and scoring since the 2017 report. These changes were made to ensure that scores more accurately reflect the strength of companies' water risk management. The two key changes to the indicators are as follows:
Increasing the weight applied to the agricultural supply chain, which contains the bulk of the food sector's exposure to water risk (see table below). To see which sub-indicators had their point allocations changed as a result of this emphasis on the supply chain, refer to the detailed scoring guidance. 
Time-bound sustainable-sourcing goals (sub-indicator 10.2) are a critical way for companies to respond to water risks in their agricultural supply chains. In order to emphasize the importance of this sub-indicator and more effectively evaluate corporate sustainable-sourcing goals, Ceres increased the total point value from four to eight points and developed a four-part criteria weighing commodity breadth, commodity depth, the impact-orientation of the goal and whether the goal is quantified and time-bound. "Employs Metrics-based platforms and standards" (formerly 10.3 from the 2017 analysis) has been embedded into the new scoring structure of 10.2.
Weighting by Category for Feeding Ourselves Thirsty 2015-2019
| Water Management Category | 2015 | 2017 | 2019 |
| --- | --- | --- | --- |
| Governance and Management | 25% | 25% | 25% |
| Direct Operations | 30% | 25% | 20% |
| Manufacturing Supply Chain | 20/15%* | 15% | 15% |
| Agricultural Supply Chain | 25/30%* | 35% | 40% |
*In the 2015 report, point allocations for indicators and water management categories varied slightly by industry.