Feeding Ourselves Thirsty ranks more than 40 of the largest food sector companies on how they are responding to water risks and how performance has shifted since the first round of benchmarking in 2015.
This analysis provides company and industry level data on four industries most at risk: packaged food, beverage, agricultural products and meat. This analysis also provides insight on the water and climate risks food sector companies are exposed to and how these risks impact their current and future profitability.
Companies were assessed on a 0-100 point basis across four categories of water management using publicly available data, such as 10-K filings and sustainability reports. ­­­
Meet the Experts
Brooke Barton Senior Director, Water and Food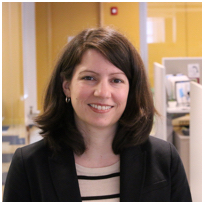 Brooke directs Ceres' strategy for mobilizing leading investors and companies to address the sustainability risks facing our freshwater, food and agriculture systems. In this capacity, she oversees Ceres' research and private sector engagement activities on the financial risks associated with growing freshwater challenges and deforestation.
Brooke is the co-author of The Ceres Aqua Gauge: A Framework for 21st Century Water Risk Management and two studies focused on agricultural water risks facing the food sector: Feeding Ourselves Thirsty: How the Food Sector is Managing Global Water Risks and Water and Climate Risks Facing U.S. Corn Production. Previously, Brooke directly advised Ceres Company Network members in the food and beverage sector on strategies for enhancing the overall sustainability of their operations and supply chains. 

 
 
Eliza Roberts, Manager, Water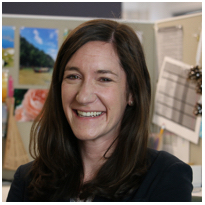 Eliza leads Ceres' agricultural water stewardship program mobilizing leading food sector companies and investors to address sustainability risks facing our water and food systems. In this role, she works with food sector companies to evaluate their water risk, improve water management practices and reduce the impact of agriculture on water resources. Eliza is the co-author of Feeding Ourselves Thirsty: How the Food Sector is Managing Global Water Risk.
Prior to Ceres, Eliza worked for Coca-Cola in India, where she oversaw the implementation of water and sanitation projects. She previously worked in business development at the Forest Stewardship Council (FSC) where she worked with companies to manage deforestation related risks.
Eliza received her MBA with an emphasis on sustainability and supply chain management from the George Washington University School of Business and her bachelor's degree from Bates College in global environmental policy and Russian.
Contact Us
Please direct any questions about Feeding Ourselves Thirsty to Eliza Roberts at [email protected].